Every Picture Tells A Story
If it's worth framing, it's worth sharing! These are stories about our wonderful customers and their projects. Each week we will share another story. Be sure to check back with us frequently. You may be inspired.
Just click on each image for the full story!
"WE FRAME EMOTIONS!"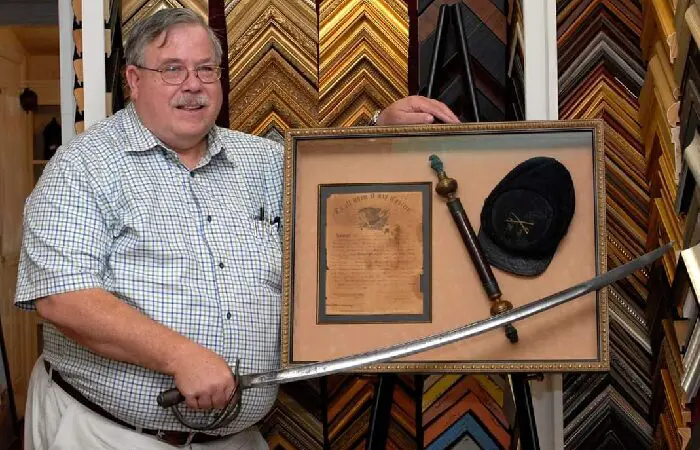 John came to us with his family's precious family heirloom to be preserved. We used museum-quality glass & sewed the items onto suede matboard. The discharge paper was floated on a board & the top mat was lined with a gold fillet. This was his testimonial. "My great grandfather's hat, baton, and discharge papers from…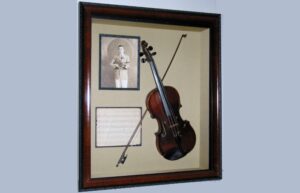 A story that will bring tears to your eyes, as it did ours! Our customer wanted to frame her recently deceased husband's violin. Listening to their love story that started when they were children gave us a plethora of ideas. We insisted on including a love song that he wrote to her, as well as…