As You Like It Gallery & Frame Studio has created a large following in Bucks, Montgomery, and Hunterdon Counties over the past 36 years. We have won "BEST OF" frame shop for several years.
We are a single woman-owned and operated business by Amy Rieser. She has been a professional picture framer for almost 50 years. Amy credits her success to her loyal customers who always feel like a priority when visiting.
We pride ourselves in listening to what our customers need while educating them about the materials used to design their framing.
We believe that framing should be a "one-shot deal". Whether it be a fine piece of art, diploma, portrait, family heirloom, etc., we recommend framing a piece for itself and not necessarily for the room where it is going to be hanging. You should have unlimited options about what walls it will be hung on. And most importantly, framing should support the art, not distract from it.
"I didn't know that picture framing could be so much fun!" is a regular expression we hear and love to hear. And we would love to hear from you about coming to visit us. You can contact Amy directly by going to our Contact page or better yet, call us at (215) 794-2787.
"WE FRAME EMOTIONS!" is more than just a slogan to us...it is our mission.
Thank you!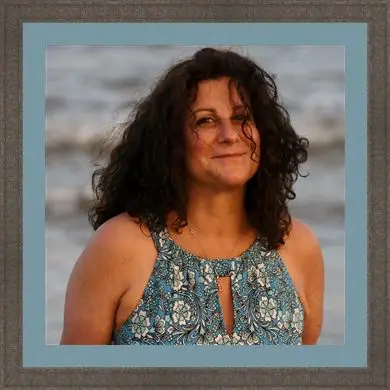 "I think it is because I really can't draw or create artwork that I throw myself into the designing and creating of all framing projects. Framing is my art! Since I love what I do, it is the only job I have ever done, and I couldn't be more blessed."~ Amy Rieser